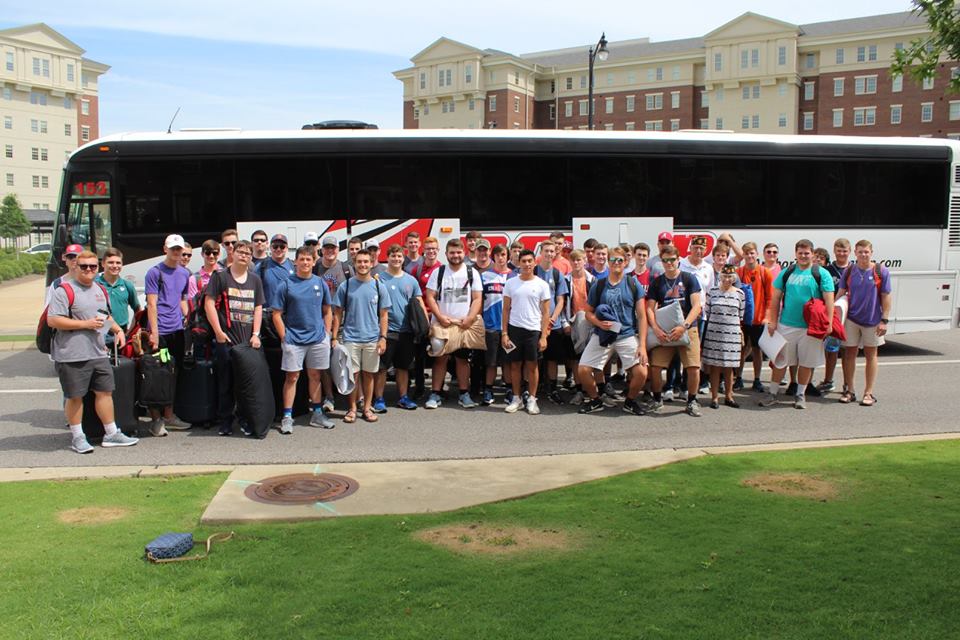 PACKING LIST
It's important to come prepared!  This list will help make sure your stay at Boys State is a great one!
Things you've got to have:
NOTE: When you arrive to Boys State you will receive your city T-shirts. Each city's shirt is a different color to help identify your group.
Toothbrush and Toothpaste
Comb or Brush
Soap, Shampoo, Toiletries, Towels, and Washcloths
Toilet Paper
Sheets, Blanket, Pillow, and Pillowcase (twin size)
Shorts & Jeans
Swimming Trunks
Clothes and shoes for athletics.
Khaki pants or jean pants  for Friday's visit to the state capitol.
Cameras
Small amount of money for machines (rolls of quarters advised), purchases items from Troy Bookstore, and extra shirts.
Rain coats/Jackets for rainy weather and cool buildings during the summer heat.
Other things you might want:
Water Bottle
Sunscreen
Band instrument (if interested in joining the ALBS Band)